Presentation of collections
We offer solutions that enable you to present your collections to the public online. With the smart links and integration functions, your collection can be online in no time at all.
PRESENT YOUR COLLECTIONS ONLINE
Our solution allows you to create a web environment where website visitors can search and navigate through your collection. The design is such that it can be seamlessly integrated into your organisation's website or third-party websites.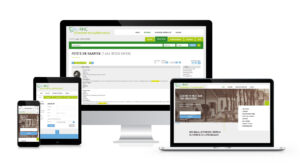 COLLECTION ACCESSIBLE ON EVERY DEVICE
The online collection environment is fully responsive and thus accessible via computer/laptop, tablet, and smartphone. Your collections are offered to your website visitors in a user-friendly manner, regardless of the device they use.
SMART LINK AND IMPORT FUNCTIONS
The web environment is linked to your collection registration system. This changes nothing in regards to the registration and administrative processes and work method concerning the collections.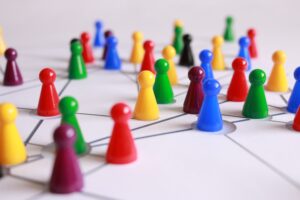 PORTAL SOFTWARE
A collection portal is a web environment in which different collections can be linked. With an Atlantis Collection Portal, collections of different collection management systems are combined into one broad, integrated collection. This creates a single public environment where visitors can access and browse different sources with a single method.
Expand the reach of your heritage collection
Atlantis offers a wide range of linking options with third-party platforms, in order to increase the reach of your collection. Think about:
Archives Portal Europe
Delpher
Europeana
Open Archives
Network War Resources
Gelderland collection
mijnadres.org
Overview
Features of Atlantis collection presentations
Third-party systems
Solutions for the online presentation of collections from third-party systems such as Axiell Adlib, MAIS-Flexis, Memorix, or TMS to simple databases like Access or Excel.
Services that increase the heritage experience
Effective functionalities to enhance the heritage experience: annotations, search and present via Google Maps, option for creating files, information requests, direct downloads, online shop, etc.
Collaborations
An Atlantis collection portal is indispensable for collaboration initiatives between heritage parties when different organisations and/or registration systems need to be linked.