Small heritage organizations
Atlantis is also very suitable for small heritage organizations such as archive institutions, museums, historical associations, foundations and private collections.
Invaluable material
The collections of small heritage organizations contain material of inestimable historical value. Especially for this target group, we offer full collection management software with Atlantis at discounted prices.
No restriction in functions
Atlantis for small heritage organizations can be used cost-effectively for up to 5 users. There is no limitation in functions or number of objects to be managed. In this way we bring a professional solution for storing, managing and making collections available at your fingertips.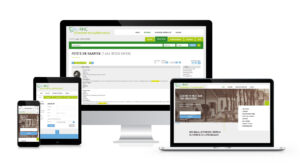 Present the past
Presenting collections and objects through your website or third-party websites using the Atlantis Public Environment. The Public Environment is an integral part of our solution and takes into account applicable restrictions such as copyrights and disclosure restrictions.
Fully web-based collection management
With Atlantis you have access to your collection anywhere, anytime. The platform is fully web-based and accessible via your favorite web browser.
Overzicht
Atlantis for small heritage organizations
Reduced price
Thanks to an adapted pricing model, a very interesting offer for organizations with a need for a maximum of 5 collection managers.
Powerful publishing, search and integration features
With Atlantis, the management, registration and making available of heritage collections is simplified and structured.
International standards
Manage collections and metadata according to current international standards.
Secure
Communication with the management and public environment is based on HTTPS. The implementation of this security and the associated SSL certificate is included.
Links
Atlantis supports numerous pairing and pairing protocols. Include API, OAI, SRU, and import / export in the form of XML, CSV and HTML.
Expandable
With new modules, services and links with / to external systems, Atlantis is infinitely expandable and ready for future wishes and needs.