Atlantis for corporate history collections
Atlantis offers the Corparate History module especially for organizations with a corporate history collection. This is a total solution for collection management and online presentation of corporate history collections.
Historical collection
Companies are shaped by their past. It gives the company a message. The company's history shows its authenticity, continuity and reliability. Over the years, the necessary materials have been collected and a historical collection has been built up.
There is a future in corporate history
Thanks to our corporate archive software, these collections are clearly registered and managed. As a result, we offer opportunities to make these collections accessible to employees, stakeholders and / or the public.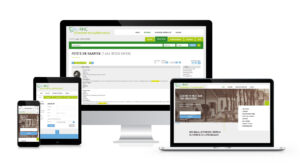 Present the past
Online presentation of collections is a seamless part of our corporate heritage software solution that fully integrates the Atlantis search environment for employees, stakeholders and / or the public within your own website or third party websites. A web environment for collection consultation is included as standard with the solution.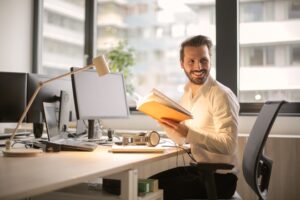 Corporate archive software
Atlantis Corporate History offers support for corporate history collections in the broadest sense of the word: objects, images, full-streaming audio / video and documents in any file format such as promotional material, magazines and corporate documents. Thanks to integrated media viewers, these files can be directly viewed and / or listened to and available for download.
Overview
Features of Atlantis Corporate History
Powerful publishing, search and integration features
Atlantis simplifies and structures the management, registration and availability of corporate historical collections.
International standards
Manage all your collection data according to current international standards.
Extensive authorization model
Thanks to extensive authorization options, roles and rights of users within the environment are set as desired.
Safe
Communication with the management and public environment is based on HTTPS. The implementation of this security and the associated SSL certificate is included.
Links
Atlantis supports numerous pairing and pairing protocols. Include API, OAI, SRU, and import / export in the form of XML, CSV and HTML.
Expandable
With new modules, services and links with / to external systems, Atlantis is infinitely expandable and ready for future wishes and needs.